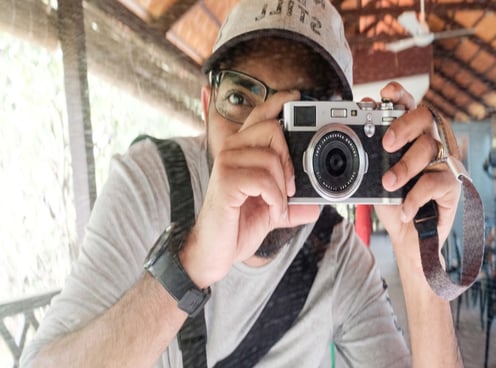 I am Kiron Ponnath, a Documentary Photographer based in Royal Docks, London.
Photography, to me, is an honest pursuit of documenting the real moments around me. It can be Daily Life, Events, or a Landscape.
I am a software engineer by profession and photography has been my serious passion other than computers for the last 20 years.
I have varied interests spanning from caricatures and paintings to researching and archiving about world history and ancient cultures.
I tend to bring in some or other elements I learnt form all those disciplines to my photography journey- be it the contre-jour effect I learnt from some of my favourite painters or effective use of documenting the mundane aspects of local areas which has greater historical significance.
Whenever I am photographing your Family, wedding or any events, I will be looking to capture the real and candid moments. My approach to most of the events will be 90% unposed and 10% posed and group shots! Eventually I want to create memories that makes you smile(or even cry) when you look at it later in your life.

Selected press:
Royal Victoria Docks website (a joint initiative from the Mayor of London and the Mayor of Newham):
https://www.royaldocks.london/articles/showcase-kiron-ponnath-is-catching-the-docks-best-light